ANNUAL SUMMIT 2023 - RESPONDING TO A CHAOTIC REALITY: Strategies for survival – seeking stability.
In our times of great and unknown change, with war in Europe, new regulations and requirements emerging from governments and international bodies, as well as capital and insurance partners; how do you respond to this chaotic reality? How do you create strategies for survival, and seek stability? Join us for the ANNUAL SUMMIT 2023 to find out!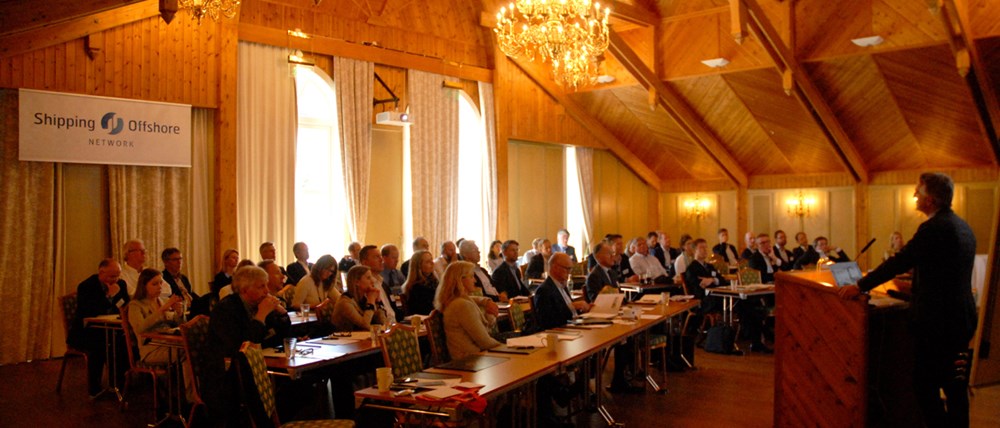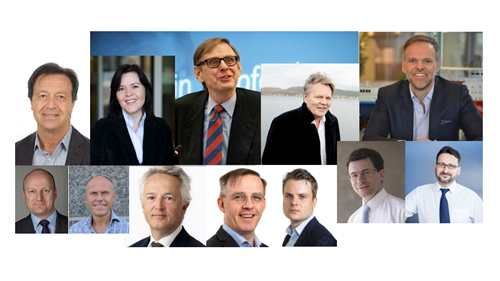 AGENDA ANNUAL SUMMIT 2023
THURSDAY 13 APRIL
09:30–10:00  REGISTRATION AND COFFEE, TEA & SNACKS
10:00–10.15  WELCOME AND INTRODUCTION
10:15–12.00  The Geopolitics of Tomorrow
China's Vision 2049: A China Dream Come True or A Global Nightmare In The Making
Dr. Josef Mondl, Director, China Competence Center, University of St. Gallen
Europe, Middle East and USA – what now?
Dr. Ulf Sverdrup, Director, NUPI (Norwegian Insitute of Foreign Affairs)
12:00–13:00   LUNCH
13.00–13.45   Economic Realities
Elisabeth Holvik, Chief Economist, SpareBank1
13:45–14:00   COFFEE BREAK
14:00–17:00   MAIN SESSION incl. coffee breaks
Moderator: K. Bru, Head of Shipping & Offshore, North Europe, BNP Paribas
OPENING SPEAKERS
Dr. Martin Stopford, former MD of Clarkson Research, author of Maritime Economics: Future Perspectives on Shipping and Trade.
Stig Remøy, shipowner, Olympic Subsea ASA: With your back against the wall, new opportuinites arise. My journey since Annual Summit 2014.
PANEL DISCUSSION WITH INTRODUCTIONS BY THE OTHER PANELISTS:
Shipowner: Stig Remøy, founder, chair and owner of Olympic Subsea ASA
Cargo owner: Frank Solberg, Sibelco, Director Shipping Global
Energy analyst: (TBN)
17:00–17:30  LIQUID UPDATE
17:30–18:30  PRE DINNER SPEAKER:
Friction in business development - consequences on value creation
Dr. Tore Ulstein, Chairman, Ulstein Group
19:30           APERITIF & ANNUAL SUMMIT DINNER
FRIDAY 14 APRIL
09:00–10:45  ENERGY
Emerging ship fuels – is the transition happening fast enough?
Dr. Christos Chryssakis, Business Development Manager, Maritime, DNV
Nuclear Power – Nature's Best Friend
Dr. Jonas Kristiansen Nøland, ass. professor, Dept. of Electric Energy, NTNU
10:45–11:15   COFFEE REFILL
11:15–12:00.  SHIPPING MARKET UPDATES
A year of swinging fortunes
Jakub Walenkiewicz, Principal Market Analyst, DNV
12:15–12:50  CLOSING SPEAKER:
Nuclear power on ships – are you ready?
Dr. Jan Emblemsvåg, professor NTNU (Ålesund)
12:50-13.00   CLOSING REMARKS, LUNCH & END OF SUMMIT
 
_____________________________________________________________________________
COST AND REGISTRATION*: 

Members: NOK 8,900
Non-members: NOK 10,900.
Price includes all meals, drinks and single room accommodation 1 night
If you have any inquiries or dietary restrictions please contact us on post@shippingoffshorenetwork.no
* TERMS & CONDITIONS: No-shows and cancellations after Thursday 30 March will be invoiced 100%.